Birding Tour Calendar List
Calidris Birding tour itineraries are usually priced on the basis of two people sharing a room with the exception of tours to South Korea where twin rooms are unavailable. All tours include all accommodation in country within the advertised dates. Tour prices do not include international airfares.
2023 Birding Tour List
September 2023
20th-30th September 2023: Morocco Autumn Birding Tour
– £TBA per person
Northern Bald Ibis, Thick-billed Lark, Marbled Duck, Cream-coloured Courser, Pharaoh Eagle Owl, Levaillant's Green Woodpecker, Moussier's Redstart, Egyptian Nightjar, Desert Sparrow, African Crimson-winged Finch, Spotted Sandgrouse, Mourning (Maghreb) Wheatear
See full details here – Morocco Birding
 
October 2023
 
November 2023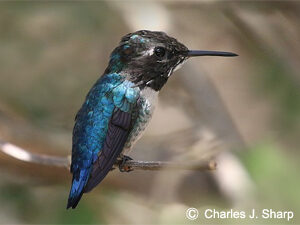 18th November – 30th November: Cuba Endemics – £3925 per person
Bee Hummingbird, Cuban Trogon, Gundlach's Hawk, Red-legged Thrush, Cuban Green Woodpecker, Blue-headed Quail-Dove, Cuban Nightjar, Cuban Tody, Bare-legged Owl, Oriente Warbler, Cuban Bullfinch, Cuban Oriole, Zapata Wren, Loggerhead Kingbird, Fernandina's Flicker, Cuban Solitaire
See full details here – Cuba Birding
20th November – 2nd December: Sri Lanka Endemics – £3275 per person
Sri Lanka Spurfowl, Sri Lanka Woodpigeon, Sri Lanka Hanging Parrot, Red-faced Malkoha, Sri Lanka Frogmouth, Serendib Scops Owl, Malabar Trogon, Yellow-fronted Barbet, Crimson-fronted Barbet, Sri Lanka Grey Hornbill, Red-backed Flameback, Indian Pitta, Sri Lanka Blue Magpie, Spot-winged Thrush, Sri Lanka Thrush
See full details here – Sri Lanka Birding
 
December 2023
5th-16th December: Western Ghats Endemics Birding Tour – £3250 per person
Wayanad Laughingthrush, White-bellied Treepie, Palani Laughingthrush, Malabar Grey Hornbill, White-cheeked Barbet, Nilgiri Thrush, Black-and-orange Flycatcher, Nilgiri Woodpigeon, Malabar Parakeet, Crimson-backed Sunbird, Nilgiri Blue Robin, Painted Spurfowl
See full details here – Western Ghats, India, Birding
 
2024 Birding Tour List
January 2024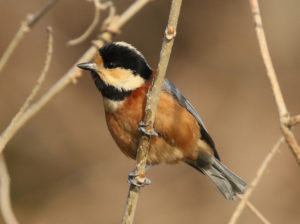 3rd-15th January: South Korea Winter Birding – £3750 per person
Steller's Sea Eagle, Red-crowned Crane, Solitary Snipe, Scaly-sided Merganser, Oriental Stork, White-naped Crane, Rhinoceros Auklet, Varied Tit, Baikal Teal, Hooded Crane, Asian Rosy Finch, Relict Gull, Japanese Wagtail, Saunders's Gull, Swan Goose, Falcated Duck, Ancient Murrelet, Pallas's Reed Bunting
See full details here – South Korea Winter Birding
20th January-3rd February: Myanmar Birding; Endemics, The Classic Tour– £TBA per person
Mount Victoria Babax, White-browed Nuthatch, Burmese Bushtit, White-throated Babbler, Hooded Treepie, Jerdon's Minivet, Collared Myna, Chin Hills Wren Babbler, Burmese Bushlark, Rusty-fronted Barwing, Assam Laughingthrush, Black-bibbed Tit, Jerdon's Bushchat, Black-tailed Crake, Brown-capped Laughingthrush
See full details here – Myanmar Birding
  
February 2024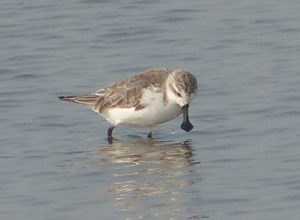 1st-22nd February: Central & Northern Thailand Birding Tour – £4395 per person
Spoon-billed Sandpiper, Nordmann's Greenshank, Great Hornbill, Giant Nuthatch, Black-and-red Broadbill, Mrs Hume's Pheasant, Scarlet-faced Liocichla, Blue Pitta, Yellow-breasted Bunting, Spot-breasted Parrotbill, Black-headed Woodpecker, Asian Dowitcher, Siberian Rubythroat, Chinese Egret, Silver Pheasant
See full details here – Thailand Birding
  
March 2024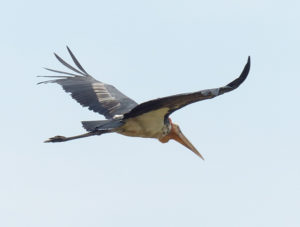 12th-26th March: Cambodia Birding Tour – £3850 per person
Giant Ibis, Cambodian Tailorbird, Greater Adjutant, Bengal Florican, Mekong Wagtail, Sarus Crane, Black-headed Woodpecker, White-rumped Vulture, Milky Stork, Chinese Grassbird, White-shouldered Ibis, Pied Harrier, White-rumped Falcon, Red-headed Vulture, Manchurian Reed Warbler, Great Slaty Woodpecker
See full details here – Cambodia Birding
April 2024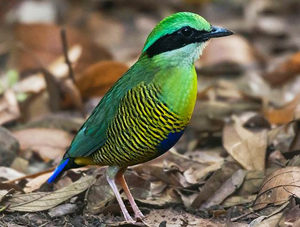 29th March-9th April: Best of South Vietnam – £2900 per person
Bar-bellied Pitta, Vietnamese Cutia, Germain's Peacock Pheasant, Collared Laughingthrush, Blue-rumped Pitta, Vietnamese Greenfinch, Pale-headed Woodpecker, Indochinese Green Magpie, Siamese Fireback, Annam Barbet,  Blue Pita, Black-hooded Laughingthrush, Necklaced Barbet, Green Peafowl, Black-headed Parrotbill 
See full details here – Vietnam Birding
May 2024
June 2024
12th-26th June: Central Mongolia Birding Tour – £4250 per person
Henderson's Ground Jay, White-naped Crane, Oriental Plover, Mongolian Lark, Azure Tit, Swan Goose, Siberian Rubythroat, Black-billed Capercaillie, Altai Snowcock, Amur Falcon, Pallas's Sandgrouse, Himalayan Griffon, Mongolian Accentor, Saxaul Sparrow, Upland Buzzard, Godlewski's Bunting, Steppe Eagle
See full details here – Mongolia Birding
July 2024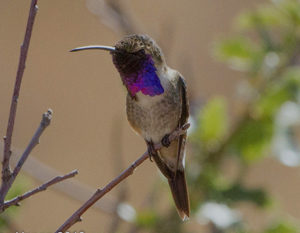 20th July – 4th August Mexico Rare Endemics Birding Tour – £3950 per person
Eared Quetzal, Thick-billed Parrot, Maroon-fronted Parrot, Worthen's Sparrow, Tawny-collared Nightjar, Aztec Thrush, Tamaulipas Pygmy-Owl, Blue-capped Motmot, Bronze-winged Woodpecker, Crimson-collared Grosbeak, Altamira Yellowthroat, Thicket Tinamou, Grey-crowned Woodpecker, Elegant Trogon
See full details here – Mexico Birding
August 2024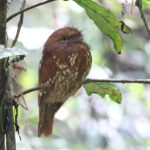 1st – 24th August; West Java & Sumatra Birding Tour – £4325 per person
Javan Banded Pitta, Pygmy Bushtit, Christmas Island Frigatebird, Schneider's Pitta, Large Frogmouth, Oriental Bay Owl, Graceful Pitta, Javan Cochoa, Red-billed Partridge, Salvadori's Pheasant, Javan Tesia, Bonaparte's Nightjar, Javan Trogon, Javan Kingfisher, Malkayan Banded Pitta, Sunda Coucal, Salvadori's Nightjar.
See full details here – West Java & Sumatra Birding
September 2024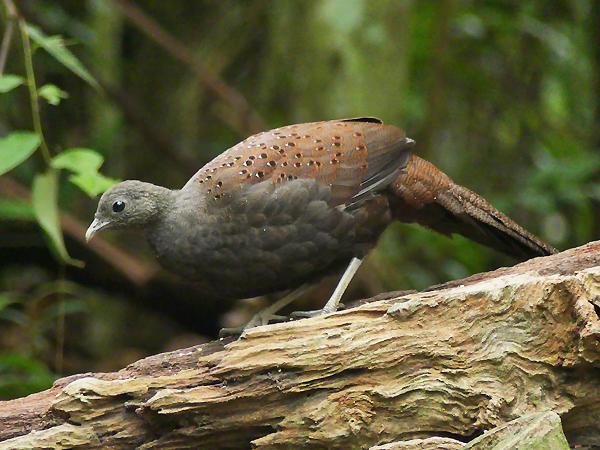 6th-18th September: Peninsula Malaysia Birding Tour – £3950 per person
Garnet Pitta, Malaysian Rail Babbler, Helmeted Hornbill, Mountain Peacock Pheasant, Malayan Laughingthrush, Black Laughingthrush, Rhinoceros Hornbill, Mangrove Blue Flycatcher, Red-naped Trogon, Malayan Banded Pitta, Chestnut-naped Forktail, Green Broadbill, Malaysian Partridge, Mangrove Pitta
See full details here – Peninsula Malaysia Birding
October 2024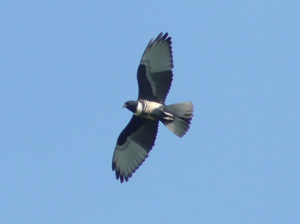 26th October – 5th November: Thailand Raptor Migration Tour – £3150 per person
Black Baza, Lesser Fish Eagle, Spoon-billed Sandpiper, White-bellied Sea Eagle, Grey-faced Buzzard, Black-and-yellow Broadbill, Greater Spotted Eagle, Pied Harrier, Oriental Honey-buzzard, Malaysian Plover, Chinese Egret, Eastern Marsh Harrier, Black-thighed Falconet, Chinese Sparrowhawk, Japanese Sparrowhawk.
See full details here – Thailand Birding
November 2024
December 2024
January 2025
February 2025
March 2025
April 2025
May 2025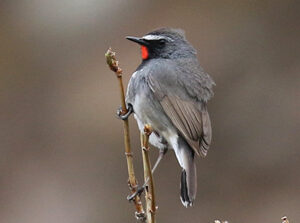 22nd May – 4th June: Kazakhstan & Kyrgyzstan Birding Tour – £TBA per person
Himalayan Snowcock, White-browed Tit-Warbler, Caspian Plover, Sociable Lapwing, Ibisbill, White-capped Bunting, MacQueen's Bustard, Himalayan Rubythroat, Black Lark, Guldenstadt's Redstart, Saxaul Sparrow, Fire-fronted Serin, White-winged Lark, Pallas's Sandgrouse
See full details here – Kazakhstan & Kyrgyzstan 
June 2025
July 2025
August 2025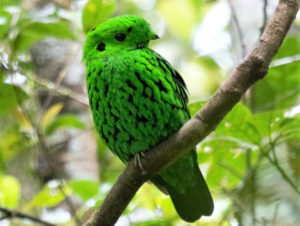 24th August – 6th September: North Borneo Birding, Sabah – £4225 per person
Bornean Bristlehead, Helmeted Hornbill, Blue-headed Pitta, Black-throated Wren Babbler, Whitehead's Trogon, Bare-headed Laughingthrush, Black-and-crimson Pitta, Bornean Ground Cuckoo, Bornean Wren Babbler, Great Argus, Fruithunter, White-fronted Falconet, Black-crowned Pitta, Bornean Treepie, Diard's Trogon
See full details here – Borneo Birding
---
All of our tours are compliant with The Package Travel and Linked Travel Arrangements Regulations 2018.